When a carrier dropped anchor in Ulithi lagoon, Mogmog's beer bars would soon
be swamped as more than 3000 very thirst war-weary sailors swarmed ashore.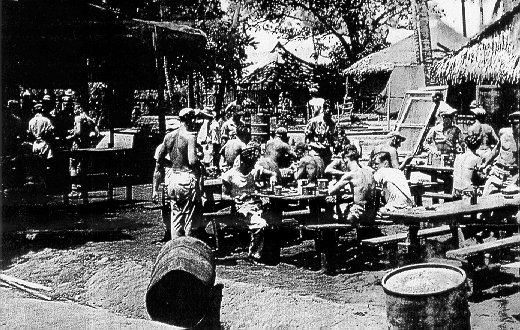 For some reason, I do not remember this tropical beer garden. Maybe it was for the regulars.
We were given 2 cans of beer (warm) and sent ashore for a 3 hour recreational period.
Internet Start
Though Ulithi's recreational facilities were limited, it nevertheless gave sailors the
comfort of feeling sand rather than a ship's deck under their fee. Mogmog Island was
the fleet's mid-ocean beer garden. This weas the beach on the inside of the lagoon.
There were beaches on the seaward side, but they were a bit more treacherous.